Author Can Kasapoğlu
Can Kasapoğlu
Asst. Prof. Dr. Can Kasapoglu is a War Studies and Security Studies scholar and military analyst. Dr. Kasapoglu gained his Ph.D. degree from the Turkish War College-Strategic Researches Institute in 2011 by successfully defending his dissertation on Assessing Conventional Forces in Low Intensity Conflicts, and his M.Sc. degree from the Turkish Military Academy-Defense Sciences Institute in 2008 with his thesis on Turkish armed resistance and special forces operations in Cyprus before 1974. In 2015 – 2016, Dr. Kasapoglu pursued his academic studies in the NATO Defense College, Rome. Asst. Prof .Dr. Kasapoglu served at several reputable think-tanks as visiting researcher, including the BESA Center in Israel, and the FRS in France. Assistant Prof. Dr. Can Kasapoglu specializes in strategic weapon systems with a special focus on chemical & biological warfare, missile proliferation and missile defense, hybrid warfare, NATO's collective defense and cooperative security issues, Turkish - Israeli relations, global and regional military modernization trends, geopolitics, and open-source strategic intelligence. Dr. Kasapoglu has spoken at the NATO Defense College, Baltic Defense College, annual conference of International Society of Military Sciences, Warsaw Security Forum, and other reputable platforms. He taught courses of War and Strategy Theory, Global Peace and Security, Civil-Military Relations, Contemporary Terrorism Studies, and Geopolitics at Girne American University. Dr. Kasapoglu is a frequent contributor to international press and strategic community outlets such as France 24, The New York Times, The Jerusalem Post, Anatolian Agency, BBC, Al Jazeera, Deutsche Welle, The Washington Institute for Near East Policy and War on the Rocks.
Foreign Policy & Security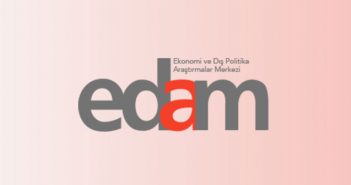 Understanding Turkish-Israeli Rapprohment-Why Now, What Next?
Foreign Policy & Security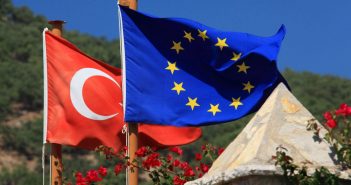 The deadline for opening a new chapter in Turkey's negotiations for EU membership has just…