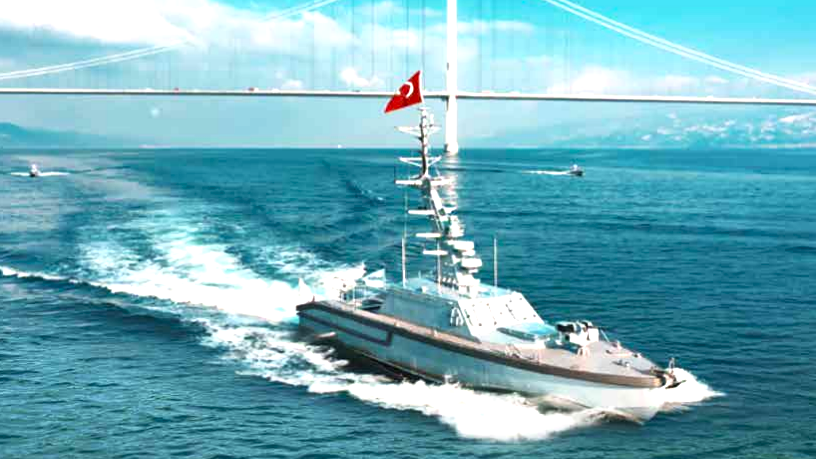 Robotic Rise in the Seas: Turkish Unmanned Naval Deterrent in the Making



Executive Summary
Turkish unmanned naval systems are set to compete in global defense markets. Turkiye's robotic naval warfighting capacity now includes various systems taking on different missions, providing the navy with flexible operational art preferences. At present, the Turkish defense industrial and technological base is translating the nation's success achieved in the unmanned aerial systems segment to other physical domains of warfare. This is the main driver behind Turkiye's robotic naval platforms proliferation. Likewise, the Turkish defense eco-system has been busy with developing an unmanned ground warfare deterrent for some time.
Thanks to their ISTAR edge (intelligence, surveillance, target acquisition, and reconnaissance), as well as high-precision strike prospects, unmanned naval systems loom large as critical assets with notable warfighting potential. These assets can foster the Turkish government's paradigm in the seas, manifested with the Blue Homeland

(

Mavi Vatan) geostrategic concept. Militarily, unmanned naval systems can play a particularly critical role in maritime settings with high risk of casualties.
Turkish unmanned surface vehicle (USV / UV) capacity will likely set sail to the Black Sea. Given the present naval warfare trends observed in the Russo – Ukrainian War, such a move would be a major vector in the Black Sea military strategic balance. Especially, combined with Turkiye's fast rising anti-ship missile arsenal and high-end aerial combat drones, USVs can make potent assets within a joint architecture.
With various private and state-owned firms stepping in, intra-industrial competition remains a visible trend in the Turkish USV proliferation landscape.
As Turkish USVs have started building a reputation in NATO joint exercises, the nation's unmanned naval systems arsenal is gaining a coalition warfare dimension.


---
---