Sinan Ülgen
Chairman, EDAM
Sinan Ülgen graduated in 1987 from the University of Virginia with a double major in computer sciences and economics. He undertook graduate studies at the College of Europe in Brugge, Belgium where he received, in 1990, a masters degree in European economic integration. He then joined the Turkish Foreign Service as a career diplomat. In 1992, he was posted to the Turkish Permanent Delegation to the European Union in Brussels where he became part of the team that negotiated the Turkey-EU customs union.
Ulgen is the founder and managing partner of Istanbul Economics. The consultancy specializes in market entry strategies for international companies, political and economic risk analysis related to Turkey and regulatory affairs.
Ulgen is also the chairman of the Istanbul based think tank, Center for Economics and Foreign Policy Studies (EDAM) and a visiting scholar at Carnegie Europe in Brussels. His research and opinion pieces have been published by the Carnegie Endowment for International Peace, Center for European Policy Studies, Center for European Reform, the Atlantic Council, German Marshall Fund, Brookings and the World Economic Forum as well as newspapers such as Le Figaro, Financial Times, Wall Street Journal, European Voice, Project Syndicate and the International New York Times. He is also the co-author of a book on Turkey-EU relations with Kemal Dervis and a frequent commentator on Turkish affairs in the international press. Ulgen served on the academic advisory board member of the NATO Defence College in Rome. He was a member of the Europe Council of the World Economic Forum. He was also a member of the international policy experts group setup by the NATO Secretary General Rasmussen.
---
AHMET KASIM HAN
Faculty Member, Altinbas University
Prof Ahmet K. Han is with the faculty of International Relations at Altinbas University in Istanbul. His research interests are strategic thinking, negotiations and foreign policy analysis.  Prof Han holds a B.A. in economics and international relations, an MA on political history and a Ph. D. on international relations from the Istanbul University and has studied negotiations in Harvard. He has been awarded a "Young Leaders of Europe" grant on U.S. Foreign policy by the Department of State of the U.S.A. and has been an observer for NATO on the state of the NATO/ ISAF Operation in Afghanistan twice, in 2005 and 2011. He has published extensively on Afghanistan, geo-strategy of energy politics, US Foreign Policy and Turkish foreign policy. Prof Han has worked as a columnist in Turkish dailies Radikal and Referans. He is also the chief editorial advisor of the Turkish edition of the New Perspectives Quarterly. Prof Han has extensive experience as an adviser and consultant to the private sector in the field of strategic business development and negotiations. He has also served as the International Relations Advisor for Turkish Exporters Assembly, the umbrella organization of Turkey's exporting industries between 2003 – 2006. He has lectured for and held academic posts in Istanbul University, Bilgi University, İstanbul Commerce University, Turkish Armed Forces (TAF) War Academy (Staff College) and Air Force War College. From 2005 to 2008. Prof Han was responsible for structuring and teaching of the "International Negotiation Strategies" course module for TAF, a must course for all senior officers assigned to international military postings including NATO. He has also served as a visiting scholar in the University of St. Andrews's Center for Syrian Studies in Scotland in 2011.
---

ARDA BATU
Turkish Enterprise and Business Confederation, Secretary General
Arda Batu completed his high school education at The Browning High School, he then studied Political Science and International Relations at Boğaziçi University. He completed his internship at the European Parliament and attained his MA degree from Marmara University European Studies Institute. His career began in 2004 at Yeditepe University's Political Science& International Relations Department where he served as a research assistant. He transitioned to the corporate sector with HB Consultancy Group in 2007 whilst continuing his professional affiliation with the university. His keen interests in government relations and strategic communications led him to London-based consultancy, Aleph Consulting in 2010, and then to Istanbul-based regional corporate communications firm, StratejiCo in 2012. Arda was appointed as secretary-general to Turkish Enterprise and Business Confederation (TURKONFED) in June 2014. He has been serving on the editorial board of Turkish Policy Quarterly, a journal on international affairs, since 2009.
---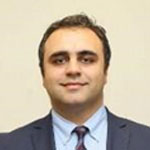 URAL AKÜZÜM
Head of Banking and Finance Department, Bilgi University
Ural Aküzüm attended Galatasaray High School, Montpellier University in France and Marmara University Department of Law. Having completed his doctorate in Public Law, he continues his academic career as the President of the Bilgi University School of Advanced Vocational Studies Banking and Finance Department and as Assistant Professor. He has published three books and numerous academic and non-academic papers. Mr Aküzüm is a lawyer of the Bar of İstanbul and possesses a certificate of a notary from the Ministry of Justice aside from being a registered mediator for the ministry. He is also a deputy of the brand, industrial design and patents for the Turkish Patent Institute. He is continuing his 15 years of law practice and consultancy career from his self-owned law firm in the fields of foreign investment, administrative law, investment and construction arbitration. In the civil society field, Mr Aküzüm takes part in business organizations, namely since 2015 he has been serving as vice president at TEBC (Turkish Enterprise and Business Confederation). He continues duties as a member of the audit committee at AmCham Turkey, as a member of FERB and as a member of the Board of Trustees of Turkish-Azerbaijani Friendship Foundation as well. Mr Aküzüm has served in the Bilgi University founding foundation for 10 years as the Chairman of the Board of Directors and a trustee.
---

CAN SELÇUKİ
General Manager and Member of the Executive Board, Istanbul Economics Research
Can Selçuki holds a BS degree in Industrial Engineering from the Bilkent University and an MSc degree in Economics from University Bocconi. Currently, he works as the General Manager of Istanbul Economics Research which is a market research and online big data analytics company based in Istanbul. Before, Can worked as an economist at the World Bank Ankara Office for 4 years working both with the public and private partners in private sector development. His work at the World Bank focused on regional development, competition and innovation policies. Prior to working at the World Bank, Can worked as an economics researcher at the Brussels based think tank the Centre for European Policy Studies (CEPS) for three years. He is the author of papers and reports on trade competitiveness, regional development and innovation policy in Turkey.
---
MURAT KOLBAŞI
President at ARZUM
Born in İstanbul in 1966, Murat Kolbaşı attended the Private Işık High School, then went on to graduate from Marmara University Department of Management. Taking his first step into business in 1988 at Arzum Electrical Home Appliances INC, he served as head of the sales, business development and foreign trade departments, respectively. After he took on the company vice president position in 1996, he made professional contributions to the domestic growth and spread of the ARZUM brand by way of developing sales and marketing strategies. Following 2008, he became the Chairman of the Board of Directors of ARZUM INC. The same year he led the formation of a partnership with the leading British investment company Ashmore Portfolio Management INC, paving the way for ARZUM to become a worldwide recognized brand. He is a member of the FERB Businessmen Council, the İCC Council and the UCCET Young Entrepreneurs Committee.
---
GÜRKAN KUMBAROĞLU
Professor of Industrial Engineering, Bogazici University
Prof Gürkan Kumbaroğlu is a faculty member at Boğaziçi University Industrial Engineering department. After receiving his PhD in Industrial Engineering in 2001 from Middle East Technical University, he worked on various projects at the Energy Policies and Research Center of ETH, and later at the National Energy Research Center at Berkeley. After joining the Boğaziçi faculty in 2003, he thought energy planning lectures and conducted research at RWTH Aachen University, University of Sao Paulo and Chinese Academy of Sciences upon invitation. Prof Kumbaroğlu has been the President of Turkish Association for Energy Economics since its foundation in 2005. Prof Kumbaroğlu was also elected in 2011 as Vice-President of the International Association for Energy Economics, which has close to 100 members worldwide.
---
BURAK DALGIN
Managing Director – Franklin Templeton Group or Managing Director at Darby Private Equity
Burak Dalgin joined Darby as a Vice President in January 2008 and is stationed in Istanbul. Mr Dalgin is part of the Darby Converging Europe Mezzanine Fund team and focuses on Darby's activity in the region. Prior to joining Darby, Mr Dalgin worked at McKinsey & Company's New York and Boston offices for three years as Engagement Manager and led McKinsey and client teams in strategy, due-diligence, post-merger management, organization, go-to-market and operations projects. Previously he worked in Istanbul as Founder and Project Manager of Kobiline, the first internet platform providing information technology and financial services to small-medium enterprises (2001-2002), and earlier he worked on the venture capital/private equity investments of Koc Holding (1999-2001). Mr Dalgin holds an MBA from Harvard Business School (2004) and a Bachelor of Science in Mechanical Engineering from Bogazici University in Istanbul, Turkey (1999).
---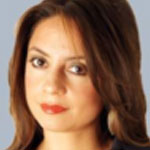 ASLI AYDINTAŞBAŞ
Senior Policy Fellow at European Council on Foreign Affairs
Asli Aydıntaşbaş is Senior Policy Fellow at European Council on Foreign Affairs, where she primarily works on Turkish foreign policy and external ramifications of its domestic politics. She has joined ECFR after a lengthy career in journalism, which last included being a columnist at Milliyet (2009-2015) and a commentator on regional issues in international publications and networks. In particular, Ms Aydintasbas has used her columns to delve into issues in Turkish foreign policy vis a vis the Middle East but also to probe issues around freedoms and democratization in Turkey. She has written on these issues for publications including the International Herald Tribune, The Wall Street Journal, The New York Times, Forbes, Politico.com and Newsweek. Ms Aydıntaşbaş has hosted a popular daily show, Karşı Gündem on CNN Turk during 2013-2014. Prior to joining Milliyet, she has served as a Washington correspondent and later the Ankara bureau chief for Sabah, one of Turkey's leading newspapers. She covered the Clinton Administration, the United Nations, the Bush Administration, and the Iraq War in 1997-2004 as a Washington and New York correspondent for NTV and Radikal. Ms Aydıntaşbaş is a graduate of Bates College, where she was the recipient of Maung Maung Gyi Award for Excellence in International Relations and holds an MA in Journalism and Middle East Studies from New York University.
---
MITAT ÇELİKPALA
Professor of International Relations, Kadir Has University
Mitat Çelikpala is Professor of International Relations at Kadir Has University, Istanbul where he teaches graduate and undergraduate courses on Eurasian Security, energy and critical infrastructure security/protection, Turkish Foreign and Domestic Policy, Black Sea Region and the Caucasus. His areas of expertise are the Caucasus, North Caucasian Diaspora, people and security in the Caucasus and the Black Sea regions, Turkish-Russian relations, energy security and critical infrastructure protection. He previously served as an academic advisor to NATO's Center of Excellence Defense against Terrorism in Ankara (2009-2012), especially on the regional security and the critical infrastructure protection; and was the board member to the Strategic Research and Study Center (SAREM), Turkish General Staff (2005-2011); Academic Adviser to the Center for Strategic Research (SAM), Turkish Foreign Ministry (2002-2010) and Caspian Strategy Institute, Istanbul Turkey (2012–2013). He was a Senior Associate Member at St Antony's College, Oxford University, UK (2005-2006). He has several numbers of published academic articles and media coverage and analyses on above-mentioned areas.
---

MiTHAT ÖZBEK
Managing Partner, Istanbul Economy
Mithat Özbek graduated in 1988 from the economics department of the Hacettepe University in Ankara. He then attended the University of Indiana and received his MBA in 2000 from the joint program of the Istanbul Technical University and Exeter University. He started his professional career at Sogut ceramics in the export department of the company. He became a Deputy Director General at Puccinelli, a company operating in the food and beverage industry and then the managing director of the UK based paper and packaging company David S. Smith in Turkey. He worked for 10 years for David S. Smith in this capacity. Following the acquisition of the local branch of the company by Sabanci/International Paper owned Olmuksa, he joined the senior management of Olmuksa. He is a member of several NGOs. He is the managing partner of Istanbul Ekonomi.
---
AHU SERTER
Board Chairman of Fairplas
Born in Istanbul in 1973, Ahu Büyükkuşoğlu Serter graduated from İstanbul High School in 1991. Following her graduation, she travelled to the United States as an AFS student. She graduated from Bilkent UniversityDepartment of Management in 1996. After working in Fairplas Group's international projects department for two years, she went to New York for her MBA in Investment Management at Pace University. During her six years in New York, she worked as a broker in Wall Street and went on to become a portfolio manager. She returned to Turkey with her family in 2002. Married and a mother of three daughters, Ahu Büyükkuşoğlu Serter has been serving as the CFO and as Board Member Responsible for Business Development and Finance for Fairplas Group, which operates in the automotive, house appliances, tourism and chemicals industries. During her tenure, the number of the groups' subsidiaries jumped to 9 from 2 while its turnover grew tenfold. In this period, she launched three partnerships, two with German partners in Turkey and one with Indian partners in India. In 2006, she invested in the MATA Wood Coated Decorative Parts company. She initially bought %51 of the company, then bought another %25 while taking it from a firm that's on the brink of bankruptcy to a leading position in its sector. She also launched the tourism, land development and art direction investments of Fairplas Group. One of Turkey's most successful businesswomen, Ahu Büyükkuşoğlu Serter is also the founder of Turkey's first art hotel brand and art management company Casa Dell'Arte. Fluent in English, German and Spanish, she is an active member of WPO (Women Presidents' Organization), İELEV (İstanbul Highschoolers Association), EPOS7 (Association for Protection of Cultural Heritage ), YBAT (Young Businessmen Association of Turkey), CGAT (Corporate Governance Association of Turkey) and WEAT (Women Entrepreneurs Association of Turkey).
---
SENEM AYDIN-DÜZGİT
Assistant Professor, Department of International Relations, Istanbul Bilgi University
Senem Aydın-Düzgit is an assistant professor at Istanbul Bilgi University Department of International Relations and a Jean Monnet Chair. She completed her PhD in Political Sciences at Vrije Universiteit Brussel, her MSc in European Politics and Policy at London School of Economics and Political Science, and her BA in Political Science and International Relations at Boğaziçi University. Her primary fields of research are EU enlargement, EU-Turkey relations, discourse studies, identity politics and democratization. She has published various articles on these issues on journals including West European Politics, Cooperation and Conflict, South European Society and Politics, Alternatives, Uluslararası İlişkiler ve Politique Europeenne. She is the author of the book Constructions of European Identity: Debates and Discourses on Turkey and the EU (Palgrave, December 2012). Aydın-Düzgit is a member of Carnegie Endowment Rising Democracies Network and senior expert at Sabancı University Istanbul Policy Center. She is the co-editor of South European Society and Politics and Global Affairs journals. She received the Science Academy Young Scientist (BAGEP) award in 2014.
---
AKIN ÜNVER
Associate Prof of International Relations at Kadir Has University & EDAM Cyber Fellow
Akin Unver is an assistant professor of International Relations at Kadir Has University, specializing in energy politics, conflict psychology and radicalization sociologies. In addition, he studies discourse theory, Regional Security Complex Theory and psychoanalytical approaches to decision-making. Dr Unver completed his PhD at the University of Essex, Department of Government. His dissertation 'Defining Turkey's Kurdish Question: Discourse and Politics Since 1990' was awarded the Middle East Studies Association's Malcolm Kerr 'best dissertation in the field of social sciences' award and received a departmental nomination for the European Consortium for Political Research's best dissertation in the field of comparative politics. This study is published in 2015 from Routledge Series in Middle East Studies. Dr Unver was a Marcia Robins – Wilf Young scholar at the Washington Institute for Near East Policy in 2007-08 and dual post-doctoral research at the University of Michigan's Center for European Studies and the Center for the Middle East and North African Studies in 2008-2010. He was awarded the position of Ertegun Lecturer at the Princeton University's Near Eastern Studies Department, teaching courses such as History of the Middle East, Conflict-Terrorism Sociology and Turkish Political Sociology – he was also the first scholar to retain the Ertegün chair for two consecutive years at Princeton.
Having published in Foreign Affairs, The Diplomat, Columbia Journal of International Affairs, Middle East Quarterly, Middle East Policy and Yale Journal of International Affairs, Dr. Ünver has also spoken and lectured at invited events at Harvard University's Weatherhead Center for International Affairs, Princeton University's Woodrow Wilson School, Yale University's St. Anthony Hall, Georgetown University's Edmund Walsh School of Foreign Service, London School of Economics' Middle East Center and Woodrow Wilson International Center for Scholars. He regularly appears for commentary on BBC World News, National Public Radio (NPR), Reuters, France 24, Finnish National Broadcasting Company, Al Jazeera International and CNN-Turk.
---
EDA ÇARMIKLI
Co-Founder of Joint İdea
Eda explores life using positivity and a belief in humanity as her compass. After studying business (Bilkent University, Ankara) and interior design (UCLA), Eda's career path led her through finance sector within a local bank in Turkey and her family business Nurol Holding, a major construction conglomerate in Turkey. In life, she was always intrigued by the less travelled paths and exploring one's unique voice. This passion led her to Servotel, a boutique real estate development consultancy company in which she participated as a senior consultant in various leading projects. In 2016, Eda could no longer resist her entrepreneurial instincts and found a way to focus her passion and business sensibilities as a partner in Joint Idea and co-founder of LifeWorks Labs. She is an avid blogger (believerinlife), Yogini, and strong advocate of love based, human-centric, initiatives that elevate our spirit and collective human consciousness.
---
ÜMİT KUMCUOĞLU
CEO of Kare Investments
He completed his high school education at TED Ankara College and Turkish Education College in Nicosia. In 1989, he represented Turkey in the International Math Olympiad and was awarded the silver medal. Graduating from the departments of Electrical Engineering and Economics of MIT in 1994, he continued his education by attaining a master's degree in Human Rights Law. He is still attending the Political Sciences doctorate program at Bilgi University. Mr Kumcuoglu started his career at Goldman Sachs Investment Bank in New York. He worked in the research, capital markets and corporate financing divisions in the New York and London offices of Goldman Sachs. He served as an Assistant General Manager at J.P. Morgan Turkey between 1994 and 2004. Between 2004 and 2008 he served as the director of investments at Kıraça Holding. Since 2008, he has been the general manager at Kare Investments, which is fund management, securities and financial consultancy company.