Sinan Ülgen
Chairman, EDAM
Sinan Ülgen graduated in 1987 from the University of Virginia with a double major in computer sciences and economics. He undertook graduate studies at the College of Europe in Brugge, Belgium where he received, in 1990, a masters degree in European economic integration. He then joined the Turkish Foreign Service as a career diplomat. In 1992, he was posted to the Turkish Permanent Delegation to the European Union in Brussels where he became part of the team that negotiated the Turkey-EU customs union.
Ulgen is the founder and managing partner of Istanbul Economics. The consultancy specializes in market entry strategies for international companies, political and economic risk analysis related to Turkey and regulatory affairs.
Ulgen is also the chairman of the Istanbul based think tank, Center for Economics and Foreign Policy Studies (EDAM) and a visiting scholar at Carnegie Europe in Brussels. His research and opinion pieces have been published by the Carnegie Endowment for International Peace, Center for European Policy Studies, Center for European Reform, the Atlantic Council, German Marshall Fund, Brookings and the World Economic Forum as well as newspapers such as Le Figaro, Financial Times, Wall Street Journal, European Voice, Project Syndicate and the International New York Times. He is also the co-author of a book on Turkey-EU relations with Kemal Dervis and a frequent commentator on Turkish affairs in the international press. Ulgen served on the academic advisory board member of the NATO Defence College in Rome. He was a member of the Europe Council of the World Economic Forum. He was also a member of the international policy experts group set up by the NATO Secretary General Rasmussen.
---
ÇİĞDEM ÜSTÜN
Director
Çiğdem Üstün, graduated from Political Science and Public Administration Department at Bilkent University with honors and completed her MA Degree at European Studies and International Relations Department in University of East Anglia, UK with distinction. She holds a PhD in European Studies from the University of Limerick (Ireland) on Comparison of EU and Turkish Security Cultures. Her PhD thesis was published in 2010 by I.B. Tauris. She got her associate professorship in 2014 on EU Studies. Her research interests are European integration, enlargement, EU-Turkey relations, EU's neighborhood policies. She is currently working as a faculty member in the Economic, Administrative and Social Sciences, Department of International Relations at Nişantaşı University, İstanbul. She has been visiting researcher and lecturer at University of Limerick, University of Catania and University of Cambridge. She is a member of International Relations Council of Turkey, Romanian Association for Baltic and Nordic Studies in Târgoviște, Association for Development Migration and Social Policies and Women in Foreign Policy Initiative. She joined the editorial team of journal of International Relations (Uluslararası İlişkiler) as an associate editor in 2019. She has numerous articles, books and book chapters and opinion eds published in her areas of expertise; EU-Turkey relations, neighborhood policies and Turkish foreign policy. She worked in several EU funded projects under the Promotion of the Civil Society Dialogue Between EU and Turkey, Universities Grant Scheme, the 7th Framework Programme, the IPA Information and Communication Programme, Support for actions promoting a better-informed public debate about EU Enlargement, in a number of Sivil Düşün (Think Civil) Programme
---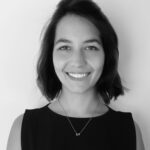 ZEYNEP BAŞARAN
Secretary General
Zeynep Başaran is the Secretary General at the Centre for Economics and Foreign Policy Studies (EDAM). Prior to joining EDAM, she worked as a researcher at NATO Parliamentary Assembly and as a junior officer within various divisions at NATO HQ – including Public Affairs and Strategic Communications, Policy Planning Unit and the Permanent Representation of Turkey. Furthermore, she contributed to the conflict resolution and migration research projects at the Istanbul Policy Center-Stiftung Mercator Initiative.
Her research interests consist of Transatlantic relations, European & Turkish foreign, security and defence policy, geopolitical developments within the broader Mediterranean and MENA region, strategic foresight & (open-source) intelligence as well as the defence implications of emerging technologies (Artificial Intelligence, cyber & hybrid warfare).
Zeynep holds a Master's degree (2019) in International Relations with a specialisation in Global Political Economy from Leiden University and a Bachelor's degree (2017) in Economics from Ozyegin University. During her studies, she undertook an exchange year at University of Bologna, studying International Affairs and Diplomacy. She speaks Turkish, English, Spanish, and has good knowledge of French, Dutch and Italian. Zeynep is an active member of various associations, including Women in International Security (WIIS), Young Professionals in Foreign Policy (YPFP) Brussels and the International Studies Student Association (ISSA) Leiden.
---
EMRE KÜRŞAT KAYA
Researcher
Emre Kürşat Kaya joined the Centre for Economics and Foreign Policy Studies (EDAM) in August 2018. Emre received his master's degrees in European Governance as MSc from Utrecht University and Magistr from Masaryk University in 2018. His master's thesis was on the European Union's Common Security and Defence Policy and more precisely on the Permanent Structured Cooperation and its impact on the European Union's Global Actorness. He holds a BA in International Relations from Dokuz Eylül University and a Minor degree in European Studies from Maastricht University. His work at EDAM mainly focuses on security and defence issues, Turkey-EU relations, Turkish and EU security doctrines and developments in the Middle East. He fluently speaks Turkish, French and English, and has a working level of Arabic.
---
CAN KASAPOĞLU
Security and Defense Studies Program Director
Asst. Prof. Dr Can Kasapoglu is the Director of Security and Defense Studies Program at EDAM. As a War & Security Studies scholar and a military analyst, Dr Kasapoglu gained his PhD degree from the Turkish War College-Strategic Researches Institute in 2011 by successfully defending his dissertation on Assessing Conventional Forces in Low-Intensity Conflicts, and his M.Sc. degree from the Turkish Military Academy-Defense Sciences Institute in 2008 with his thesis on Turkish armed resistance and special forces operations in Cyprus before 1974. In 2015 – 2016, Dr Kasapoglu pursued his academic studies in the NATO Defense College, Rome. Asst. Prof .Dr. Kasapoglu served at several reputable think-tanks as visiting researcher, including the BESA Center in Israel, and the FRS in France. Assistant Prof. Dr Can Kasapoglu specializes in strategic weapon systems with a special focus on chemical & biological warfare, missile proliferation and missile defense, hybrid warfare, NATO's collective defense and cooperative security issues, Turkish – Israeli relations, global and regional military modernization trends, geopolitics, and open-source strategic intelligence Dr Kasapoglu has spoken at the NATO Defense College, Baltic Defense College, annual conference of International Society of Military Sciences, Warsaw Security Forum, and other reputable platforms. He taught courses of War and Strategy Theory, Global Peace and Security, Civil-Military Relations, Contemporary Terrorism Studies, and Geopolitics at Girne American University. Dr Kasapoglu is a frequent contributor to international press and strategic community outlets such as France 24, The New York Times, The Jerusalem Post, Anatolian Agency, BBC, Al Jazeera, Deutsche Welle, The Washington Institute for Near East Policy and War on the Rocks.
---
NAZ DEĞİRMENCİ
Google-EDAM Policy Fellow
Naz Değirmenci was admitted to the Istanbul Bar in 2013 after graduating from Bilkent University Faculty of Law. In 2015, she has earned the European Privacy Certification (CIPP) of International Association of Privacy Protection (IAPP). She has specialized in technology law for 6 years in the leading law firms of the sector, especially in the areas of privacy and personal data protection. Currently, she is managing data protection compliance projects for various clients as a Consultant at IZEN Consultancy. She is also providing technology-related consultancy. At the same time, she has been working as a Google Policy Fellow for EDAM since January 2019. She works on disruptive technologies, protection of personal data, international transfer of data, data governance, and Internet law related issues.
---
BARIŞ KIRDEMİR
Defense Analyst
---
Sine Özkaraşahin
Researcher
Sine graduated from Leiden University where she majored in International and North American Studies in 2019. Currently, she is a master's student in International Development (with tracks in Middle Eastern Studies and Project Management) at Sciences Po Paris. She also holds a minor degree in Conflict Studies and Human Rights from the University of Ottawa. She joined EDAM in July 2020 as a research assistant. She is fluent in Turkish, English, and has working knowledge in French. She is particularly interested in migration, political psychology, artificial intelligence, and community-based approaches in conflict resolution.